Ken Gorin has been with THE COLLECTION in Miami for over twenty years. In that time, THE COLLECTION has added luxury brands including Aston Martin, Maserati, McLaren and Alfa Romeo to their lineup of exclusive vehicles in addition to Ferrari, Porsche, Audi and Jaguar. Ken Gorin received accolades from Porsche, Jaguar and Audi for bringing the dealership to new levels as a key industry establishment.
Beyond Ken Gorin's work as CEO of THE COLLECTION, he has contributed to the community through various organizations like the Make-A-Wish Foundation, the Boys and Girls Club, Toys for Tots and Best Buddies, to name a few. Ken Gorin's continued support of many charities in the Miami area has enabled THE COLLECTION to give back to the community that has given them so much.
Read the official Ken Gorin blog.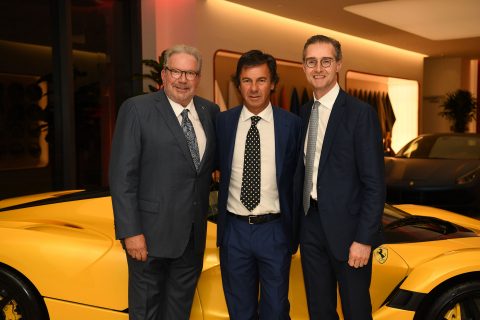 Ferrari of Miami, the newest home of THE COLLECTION family, opened its doors to the public on Saturday, April 14th, as the only stand-alone Ferrari dealership in Miami-Dade County. The all-new 21,000 sq. ft. dealership facility is located at 1550 Biscayne Boulevard in Downtown's up and coming Biscayne corridor. In addition to THE COLLECTION'S headquarters in Coral Gables, Ferrari of Miami is now conveniently located in the city's vibrant media and entertainment district thus offering the local Ferrarisiti community an alternative location. Read more at KenGorin.com.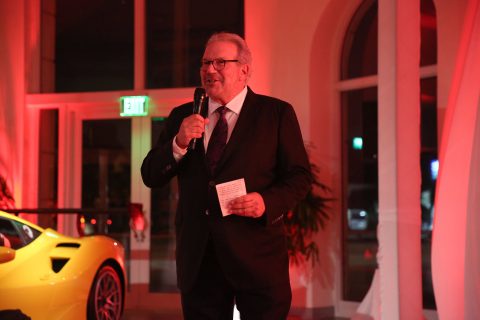 On Tuesday, February 20, history was made at THE COLLECTION Ferrari as 30 Ferrari clients and their families witnessed the video reveal of the all-new Ferrari 488 Pista. The newest addition to the Ferrari family is Ferrari's most powerful V8 and the showroom was abuzz as clients anxiously awaited the first look at this historical event. Read more at KenGorin.com.
Hundreds of community leaders and philanthropists came together on January 23, 2017, to celebrate Jackson Health Foundation's 25 years of giving in Miami at an over-the-top Birthday Bash. This year's Golden Gala Birthday Bash took place at the Wynwood-based Soho Studios and raised more than $2.6 million in support of the work of Jackson Health System. Read more at KenGorin.com.
Ken Gorin's dedication to the community in Miami also extends to those who are passionate about beautiful cars all over the world. In a 2012 interview with Autos 0-60, Ken Gorin discussed how Miami, L.A. and New York are the car capitals of the United States. His steadfast faith in Miami as a destination for exotic car enthusiasts has been one of his most influential impacts on the city.
Follow Ken Gorin on Twitter.