Ferrari of Miami Grand Opening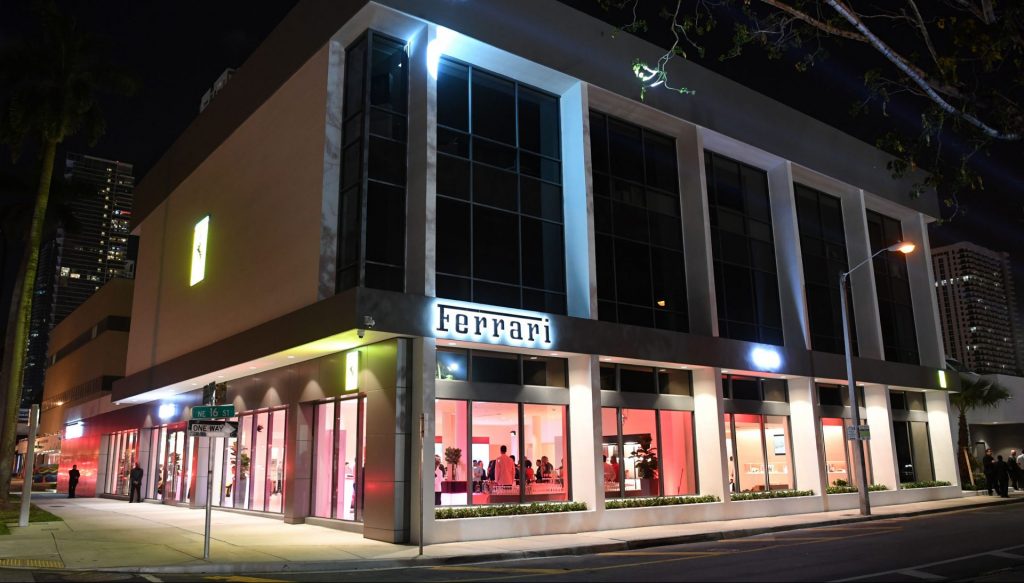 Ferrari of Miami, the newest home of THE COLLECTION family, opened its doors to the public on Saturday, April 14th, as the only stand-alone Ferrari dealership in Miami-Dade County. The all-new 21,000 sq. ft. dealership facility is located at 1550 Biscayne Boulevard in Downtown's up and coming Biscayne corridor. In addition to THE COLLECTION'S headquarters in Coral Gables, Ferrari of Miami is now conveniently located in the city's vibrant media and entertainment district thus offering the local Ferrarisiti community an alternative location.
The grand opening event was celebrated on Thursday April 12, where the all-new Ferrari of Miami dealership more than 300 Ferrari enthusiasts, including singer Prince Royce and President of Ferrari North America, Matteo Torres. The highlight of this exclusive event was definitely the North American reveal of the all-new Ferrari 488 Pista, first unveiled at the Geneva Motor Show. The event also featured a beautiful display of the most iconic Ferraris of our time including a rare 1962 Ferrari 250gt Berlinetta short wheel base and a look inside the Ferrari Atelier located inside of the showroom. It was a milestone event to celebrate with extended Ferrari family members.
Follow Ferrari of Miami on Instagram for updates and insider info at @FerrariofMiami
Photos by World Red Eye