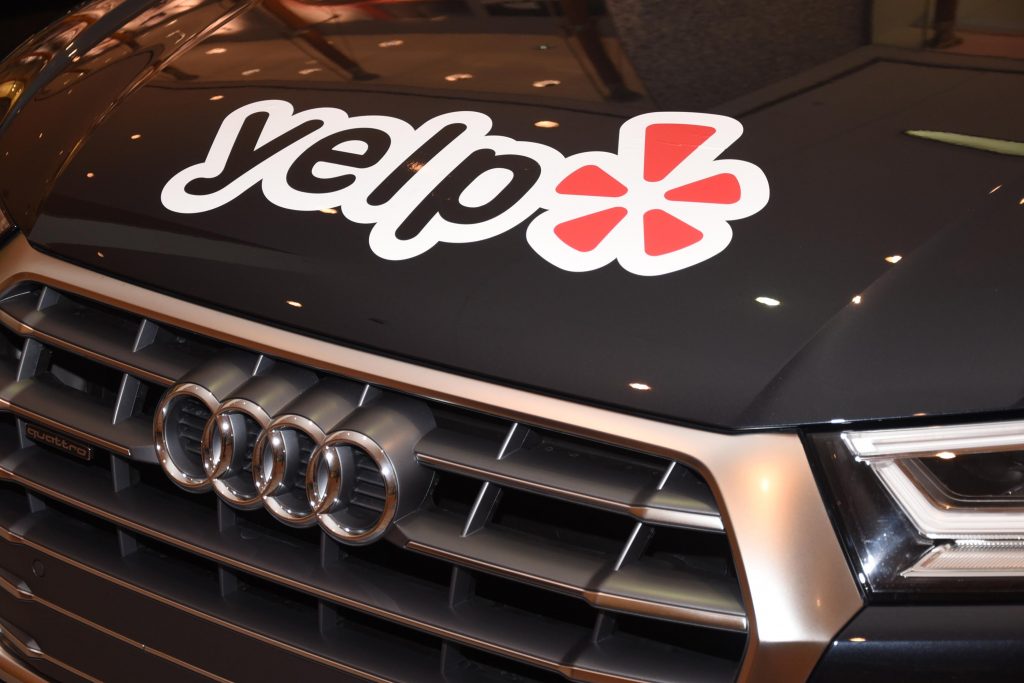 On March 30, THE COLLECTION Audi was honored to host a Yelp Elite Event for Elite Yelpers in Miami. We hosted 30 Black, Gold and Premier Elite Yelpers from our community to enjoy and experience the thrill of what being part of THE COLLECTION family truly means. Yelp Elites delighted in live music, test drives, an interactive photo booth, an exclusive tour of our state-of-the-art shop, and a caricature artist. Our open bar featured a signature drink "Audi's Lady in Red" and B Bistro + Bakery shared endless bites showcasing signature food items from the restaurant's all-new menu.
Each Yelp Elite indulged in an evening they would not forget using the hashtag #ExperienceMore to share photos from the night. Throughout the evening, members participated in activities and gathered together in the Audi showroom for an Audi Technology demonstration from one of our Audi Brand Specialists. Guests had the chance to ask questions about the vehicles and learn about what sets Audi apart from other vehicle brands on the road today. With that, the evening came to a close and everyone walked away from a night they will never forget and… a nice umbrella for rainy days.
See more of the Yelp Elites Experience More at THE COLLECTION event, here.
Share your #TheCollectionExperience on our Yelp! Page here.