Corso Pilota Ferrari Driving School
Ferrari Corso Pilota, exclusively available to our clients, provides the opportunity to attend a progression of courses that develop driving skills, confidence and ability on and off the track. Participants begin at the Sport level, before progressing to Advanced, Evolution and finally the Challenge course where they will have an opportunity to learn the skills necessary to compete safely in Ferrari Challenge Championship races.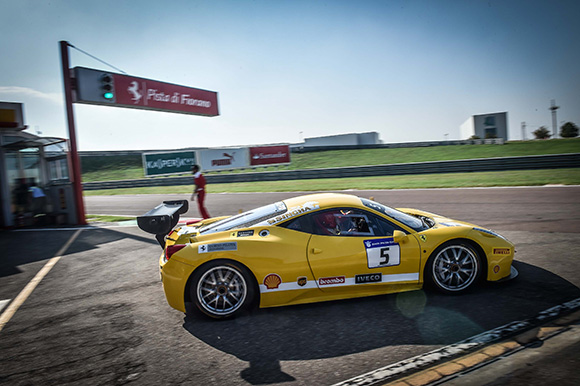 Throughout the course, clients will receive lessons and insight from an experienced, professional group of instructors. All instructors have years of Ferrari driving experience and are perfectly equipped to develop drivers at any level.
Corso Pilota is a comprehensive sequence of courses capable of taking the most novice driver through all of the necessary training to enter the Ferrari Challenge series. Not all drivers, however, want to take that ultimate leap into racing. For those who wish to simply refine their driving skills, Corso Pilota will help a driver of any level make full use of the amazing performance of their Ferrari.
For more information on Corso Pilota or to register, contact our MotorSport Coordinator Diego Jimenez at 305.476.7170| [email protected]
Schedule
CORSO PILOTA SPORT
August 27 & 28 2018
Location: Braselton, GA
Dates: 08/27/2018 to 08/28/2018
CORSO PILOTA ADVANCED
August 29 & 30 2018
Location: Braselton, GA
Dates: 08/29/2018 to 08/30/2018
CORSO PILOTA SPORT
October 15 & 16 2018
Location: Thermal, CA
Dates: 10/15/2018 to 10/16/2018
CORSO PILOTA ADVANCED
October 17 & 18 2018
Location: Thermal, CA
Dates: 10/17/2018 to 10/18/2018
CORSO PILOTA EVOLUTION
October 22 & 23 2018
Location: Thermal, CA
Dates: 10/22/2018 to 10/23/2018
CORSO PILOTA CHALLENGE
October 24 & 25 2018
Location: Thermal, CA
Dates: 10/24/2018 to 10/25/2018