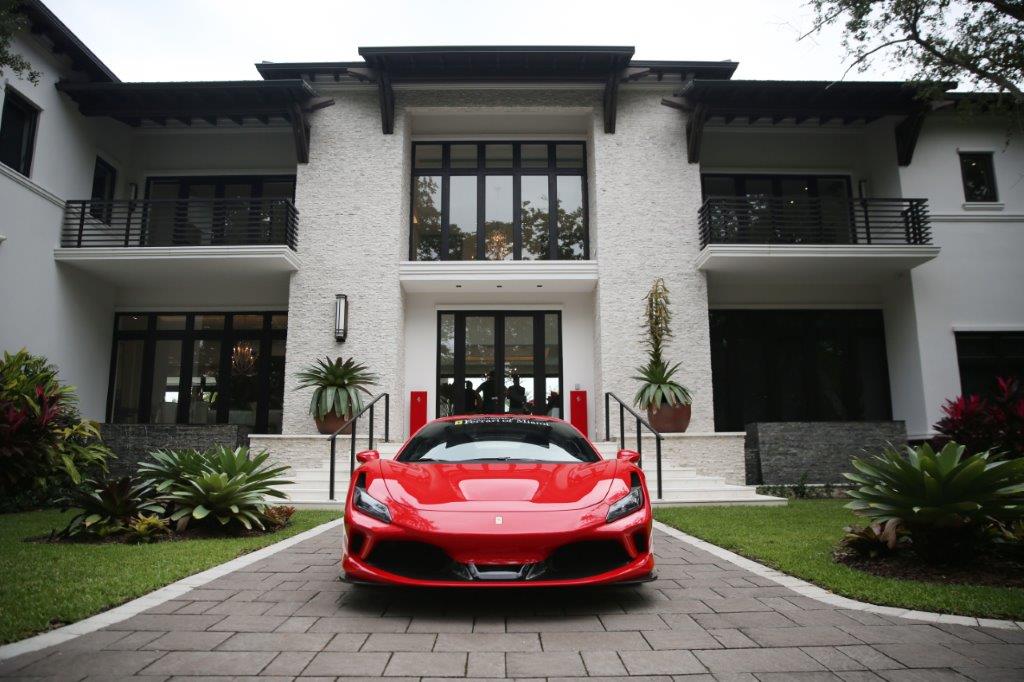 October 18-19, 2019 – Ferraristi were invited to take a glimpse into the world of the Ferrari lifestyle. Together with Ferrari North America, Ferrari of Miami and The Collection Ferrari hosted Esperienza Ferrari in the heart of Gables Estates inside a breathtaking property on Leucadendra Drive. This unique test drive event is planned to allow participants to experience the prancing horse on the open road through a tailored and unforgettable driving route.
Upon arriving to the property, customers were welcomed by a fleet of Ferraris including the Ferrari Portofino, 812 Superfast, 488 Spider, the GTC4Lusso T and the all-new 2020 Ferrari F8 Tributo, Ferrari's latest addition. Upon checking in, customers were invited to experience different activations throughout the home including Hublot where they showcased their exclusive timepieces including the MP-O5 La Ferrari. Sky Ferrante Studios, also known as the man of wire, was showcasing numerous impressive Ferrari models constructed from one piece of wire.
Test Drives were also in full swing as guests were able to sit behind the wheel and explore the streets of Coral Gables along with a Ferrari Brand Ambassador who assisted them with any questions. The roads were painted red as the cars sped through the streets. Post test drive, customers were invited to a Louis XVIII Cognac experience where they explored the history and production of the cognac. Those customers looking to build their dream car had the opportunity to configure their vehicles at the property with the help and guidance of a Ferrari Brand Ambassador.
The two-day experience was truly unforgettable as it allowed owners and owners-to-be to experience the cars in a very special and intimate way.