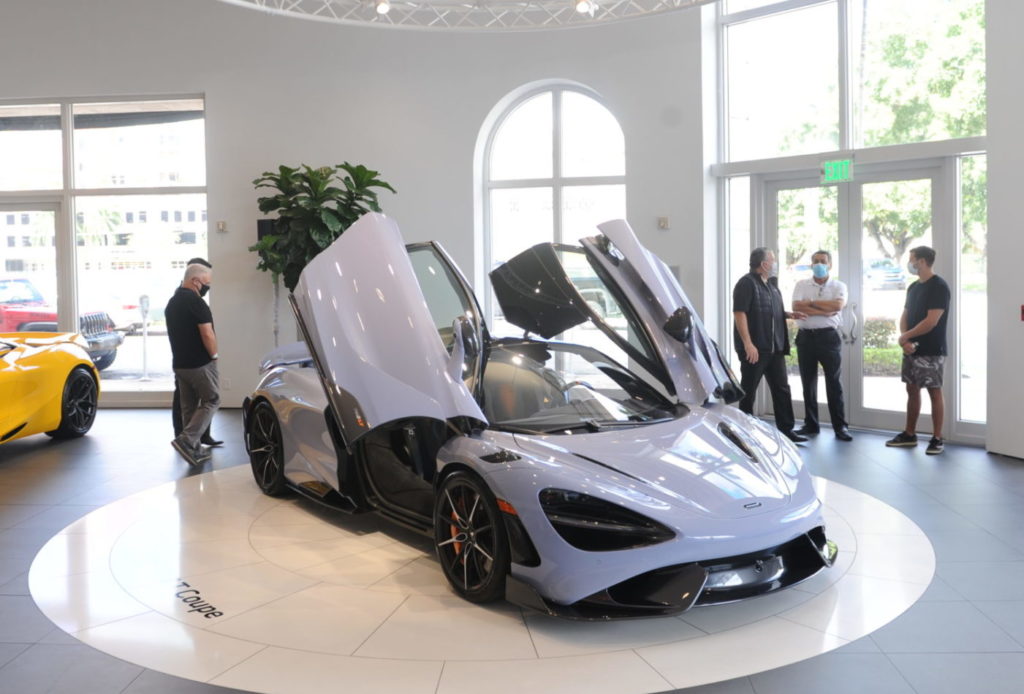 THE COLLECTION McLaren hosted private viewing of all-new 2021 McLaren 765LT Coupe over a three day period from Tuesday, October 6th through Thursday, October 8th. Approximately 45 attendees were among the first in the world to discover the breathtaking design of this 1-of-765 vehicle in an intimate, one-on-one setting.
Upon arrival, guests were greeted by the stunning all-new 2021 Ceramic Gray McLaren 765LT inside the McLaren showroom. On either side, was the 720S Spider and 600LT Spider. In addition, guests were able to enjoy a display of the 2016 675LT Coupe which provided a point of contrast to prospects and demonstrated both the heritage and the evolution of the brand.
Just outside the showroom in our piazza, guests were treated to an additional display including a McLaren 570S, a McLaren 720S Le Mans edition, a McLaren GT and a McLaren 720S Spider – all of which were available for test drive at a moment's notice.
In terms of hospitality, delicious bites were served in individual bento boxes filled with butter infused lobster with citrus crème fraiche, orange risoni salad with shaved asparagus, zucchini and almonds, a fig and mascarpone tart, lemon bites and dark chocolate ganache cups.