Every year, the Geneva Motor Show proves to be the pinnacle of global auto shows — and 2019 is no exception with some of the most exciting announcements we'll see all year. Geneva is a car show that is very much about the future so hold on to your horsepower ratings. This rewind is going to be a fun one…
Audi
Audi unveiled the next vehicle in its all-electric lineup: the Q4 E-tron SUV. Smaller than the regular E-tron, the compact Q4 still packs a nice punch, with 280 miles of range, twin electric motors, and a total power output of 225 kW. But it won't be hitting dealerships anytime soon: the vehicle was released only in concept form this week at the Geneva Motor Show.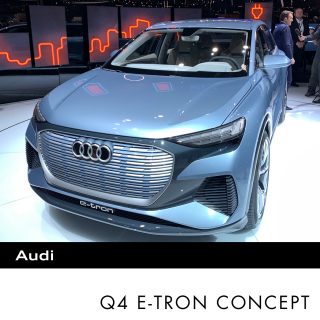 Aston Martin
Aston Martin looks to revive the Lagonda brand with electric vehicles starting with the Lagonda All-Terrain electric SUV concept. At the Geneva Motor Show today, the British automaker unveiled the design of the concept. Aston Martin is currently investing into a new production facility in St. Athan, Wales to start Lagonda production in 2022. They are calling the new state of the art facility Aston Martin Lagonda's Home of Electrification. What they show today is only a first glimpse of the first production model from the luxury brand. They haven't released any detail about the specs beyond that it is "exclusively driven by zero emission powertrain technologies." As well as the Lagonda SUV concept, Aston executives pulled the sheets off its AM-RB 003, the third member of its mid-engined family along with the Valkyrie and Valkyrie AMR Pro. Only 500 of the 003s will be built, and those 500 customers can expect their hypercar after 2021. That wasn't all. In a big surprise, Aston also premiered a new Vanquish Vision Concept, which will be its first series production mid-engine car.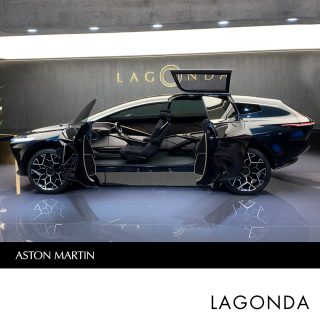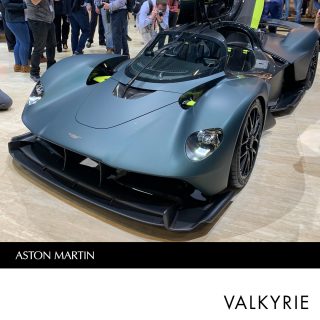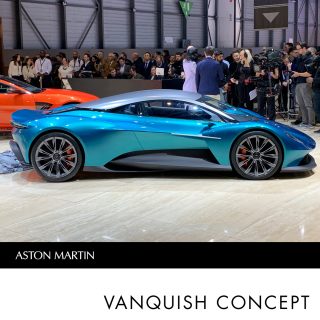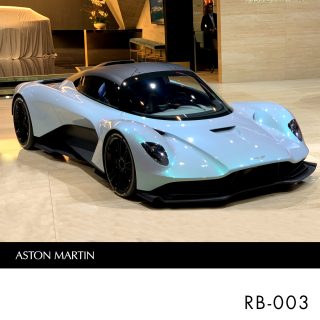 Pininfarina

Pininfarina unveiled its Battista all-electric hyper car — a 1900-horsepower beast that goes from 0 to 100 km/h in less than two seconds. The company will produce a maximum of 150 Battistas. Automobili Pininfarina says the car will be allocated equally between North America, Europe and the Middle East/Asia. Battista should reach customers in 2020, and you can place your order with THE COLLECTION to own one of these hyper cars. It should cost around $2.3 million. We are honored to be one of the few dealerships to represent this brand.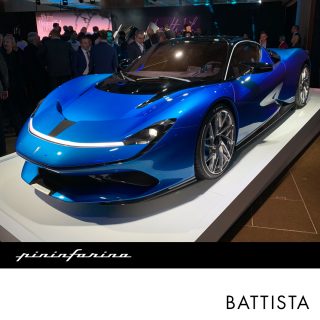 Porsche
The new 911 Cabriolet is the newest in a long line of open-top Porsche models that includes the company's very first vehicle. This body style first appeared in the 911 family more than 30 years ago, and it continues to symbolize uniquely intense driving experiences to this day. The weight of the soft top has been further optimized, and it now takes only twelve seconds to completely fold it away, thanks to a new hydraulic motor – it closes back up with the same swiftness too, even when travelling at speeds up to 50 km/h. Made predominantly from magnesium, the high-tech structure of the soft top, designed by Porsche, prevents the roof from ballooning even at high speeds.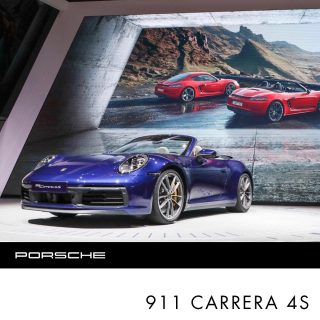 McLaren
At the McLaren press conference at The Geneva Auto Show, the company announced that they will build a new "Grand Tourer" model. The GT's name has yet to be revealed, but McLaren did show a camouflaged photo of the car. The fourth car to debut under McLaren's so-called Track25 business plan, the new Grand Tourer will not be part of one of the company's existing model ranges. Instead, McLaren describes it as a "unique, tailored model" that, while still a high-performance mid-engined machine, will offer high levels of everyday livability. "It will be a car that combines competition levels of performance with continent-crossing capability, wrapped in a beautiful lightweight body," said McLaren Automotive CEO Mike Flewitt. "It's a car that has been designed for distance and one that will also provide the comfort and space expected of a Grand Tourer." As with all its models, McLaren will focus on performance engineering even with the Grand Tourer, promising it'll be the quickest and lightest model in its class, with the best power-to-weight ratio.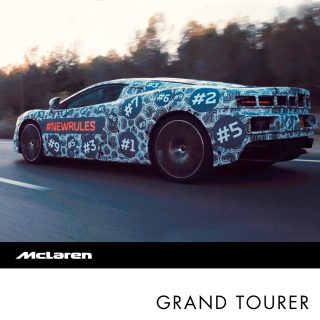 An incredible future awaits us so make sure to stay tuned and see what lies ahead. Contact us today for more information.