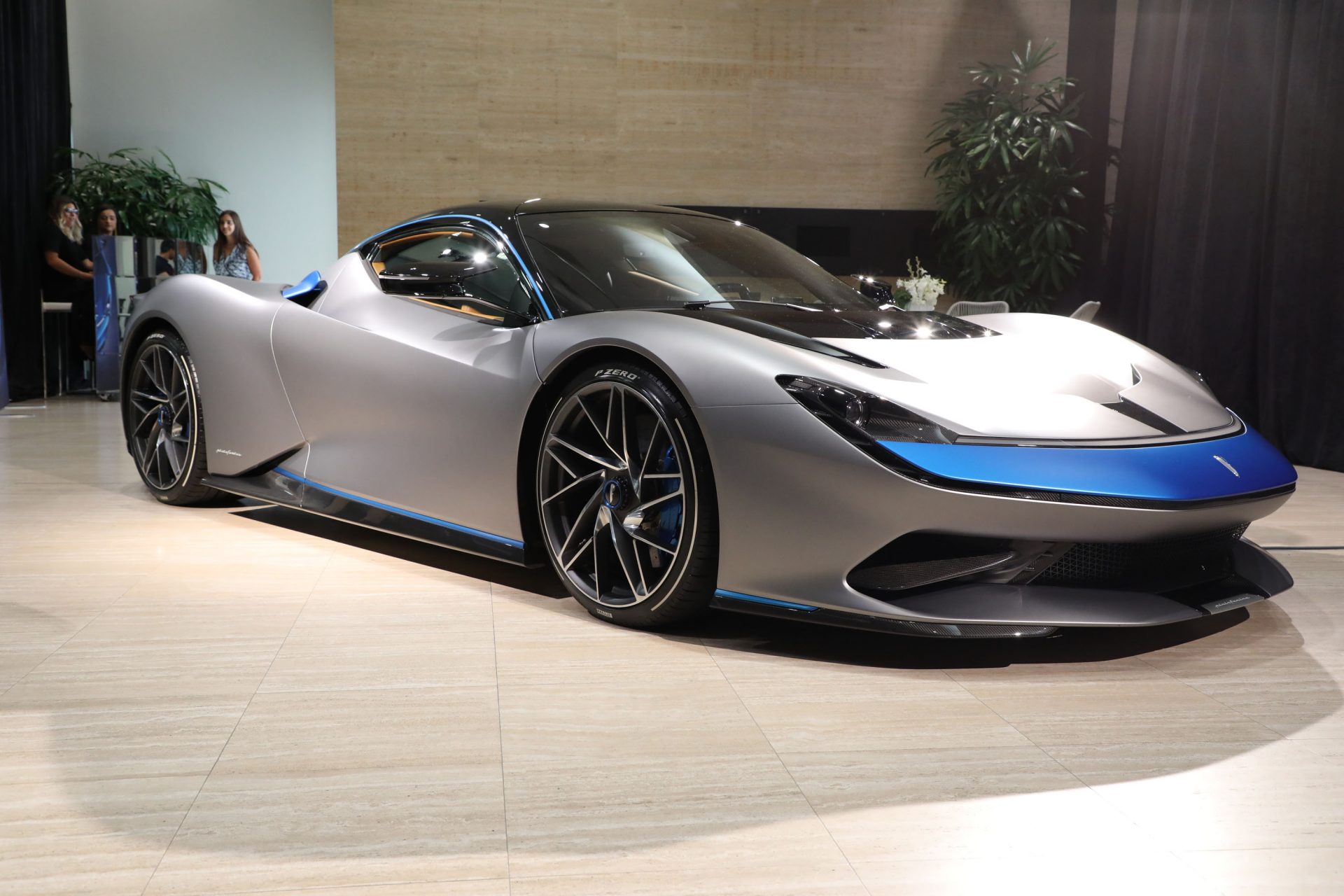 On Thursday, May 8 and Friday, May 9, 2019, THE COLLECTION hosted a private viewing event for the Pininfarina Battista hosted by Automobili Pininfarina CEO, Michael Perschke. Recently unveiled at the Geneva Motor Show, the Pininfarina Battista all-electric hyper car is a 1900-horsepower beast that goes from 0-62 mph in less than two seconds. With only 50 being built for the U.S. market, invitees were thrilled to have the chance to learn the ins and outs of this supercar. Upon arrival, guests were welcomed into our showroom where they had the opportunity to get up close and personal with this all-electric hyper car and learn from the CEO himself while enjoying refreshments and delectable bites.
About the Battista:
A carbon fiber monocoque chassis and visually stunning carbon fiber body provide the foundation and visual definition for the extreme levels of technology and functional, elegant driver-focused design solutions at the heart of the hyper car. The result will be staggering performance for a road car, all with a potential zero-emissions range of up to 279 mph and an extreme focus on drivability.
The weight distribution of the T-shaped 120 kWh battery pack is configured to optimize the Battista's dynamic potential, with four motors independently distributing torque and power to each wheel, delivering all the benefits of modern torque vectoring. Cooling circuits and systems are based around five radiators.
To place an order, please contact Nick Gamarra at 305.476.2017