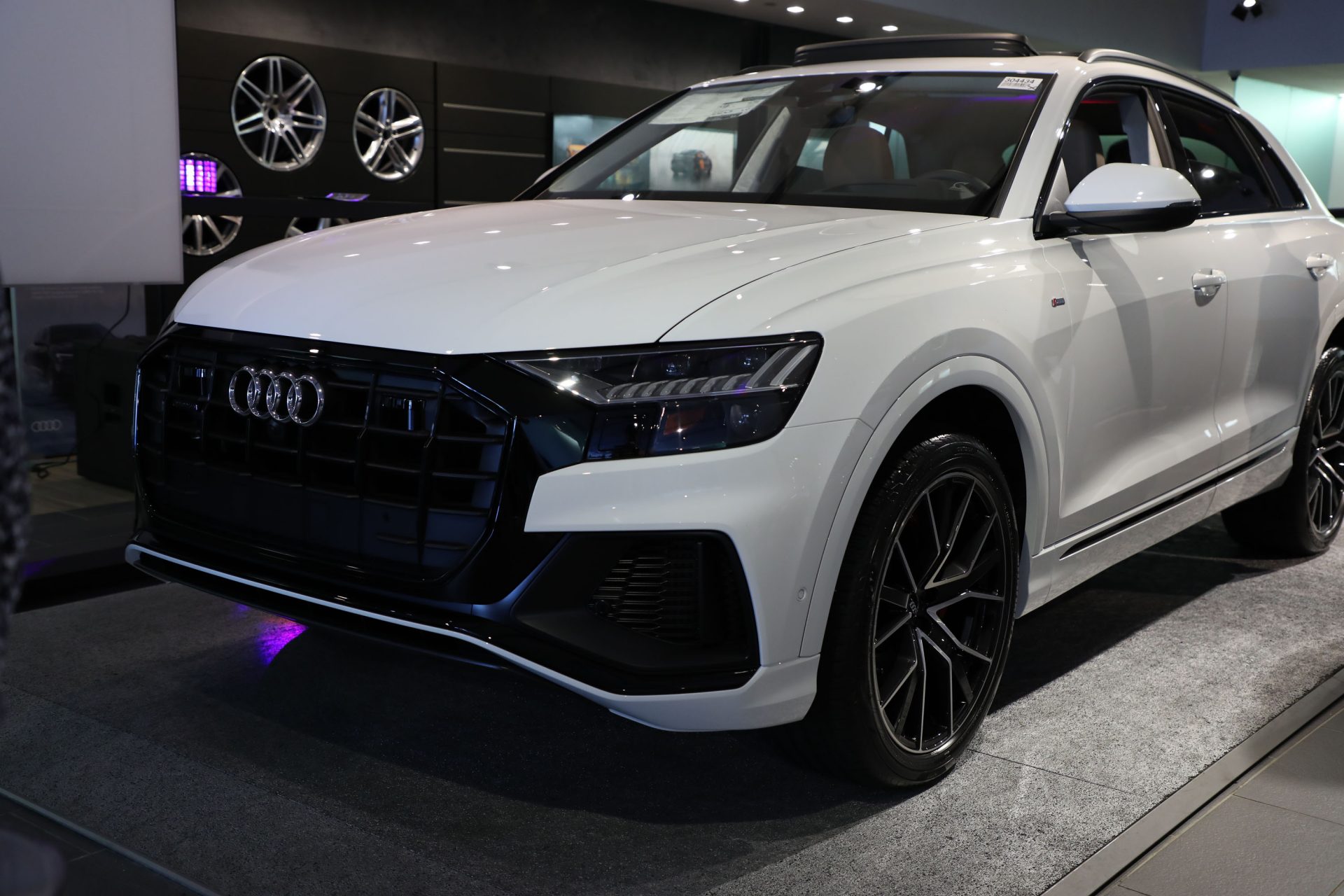 On Wednesday, May 22nd, The Collection Audi opened its doors for the Friends of St. Jude's Golf Tournament Kick-Off event. Upon checking in guests were welcomed to hop in the driver's seat and take a spin in Audi's latest models including the Audi Q7, Audi Q5, Audi A4, Audi A6, and the all-new Audi E-Tron. Post test drive, guests were invited to bid on silent auction items all benefiting Friends of St. Jude's.  Bites were provided by B. Bistro and Bakery, Josh Premium Meats, Paella y Tapas, and Lollifruit Pops. Menu items included B. Bistro's Brussel Sprout Caesar and Thai Lettuce Wraps. Josh Premium Meats provided Wagyu meatballs with goat cheese, roasted boneless leg of lamb, and Wagyu short-rib grill cheese.  Paella and Tapas provided their infamous chicken paella. The highlight of the night was when twelve –year-old Victoria took the mic and gathered everyone in the center of the showroom. Victoria is a member of St. Jude Research Hospital and has undergone various surgery's and procedures but has kept a positive attitude and a smile on her face. She took a minute to thank everyone for their support and for attending the event. To end the night on a sweet note, guests indulged in handmade gelato popsicles by Lollifruit.
More information regarding Friends of St. Jude Golf Tournament
Join St. Jude friends and supporters for the third annual Friends of St. Jude Golf Tournament, presented by The Collection. Enjoy a day of golf at the beautiful Biltmore Hotel Golf Club, an awards banquet, silent auction and the courageous story from a St. Jude patient speaker. All proceeds from this event will help ensure no family ever pays St. Jude for treatment, travel, housing or food — because all a family should worry about is helping their child live.