On Saturday, March 9th, Women of Tomorrow Mentor & Scholarship Program hosted their annual gala to celebrate the organizations success in changing the lives of at-risk young women. Over 400 of Miami's elite joined together for this memorable event. Many of the #DrivenWomen who attended Laura's Lunch in January 2019 were present at the Gala to further empower and inspire the future female leaders.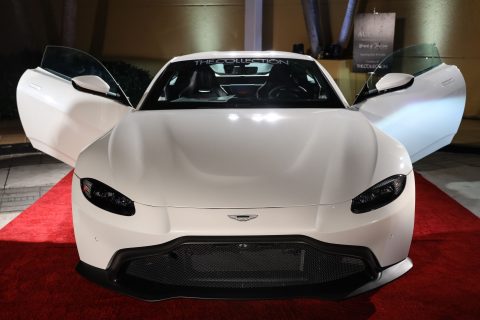 Upon arriving to the Mandarin Oriental Hotel, guests were welcomed by the star of the night, an Aston Martin Vantage, available for auction starting at $35,000.00. Aston Martin's presence didn't stop there. Once inside, VIP guests were welcomed into THE COLLECTION Aston Martin's VIP section for a glass of champagne and passed canapes. Post cocktail hour, guests were welcomed into the ballroom to hear inspiring stories from Women of Tomorrow Scholarship recipients. The young women's stories of their hardships and lives left everyone in the room inspired to help with their futures. The live auction began and THE COLLECTION Aston Martin was proud to be a part of it by donating a two year pre-paid lease on an Aston Martin Vantage. The auction item was a raining success and the car definitely made an undeniable impact on the night.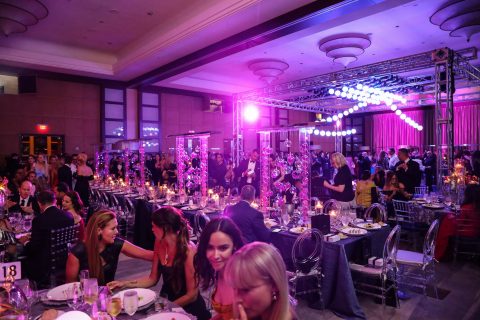 These women with the help of the Women of Tomorrow Scholarship Foundation are in route to becoming the future of our generation. These women are battling the odds towards a better future with many being the first in their household to graduate high school and now college. The gala successfully raised enough money to impact more than 15,000 at-risk high school girls in South Florida, Detroit and Philadelphia by providing a unique group mentoring program, career-focused field trips and scholarship opportunities. All aimed at positively transforming the lives of at-risk high school girls and helping them reach their full potential. We cannot wait to see where these #DrivenWomen go next.